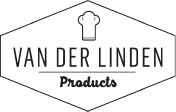 We are travelling to all parts of the world to find and allocate those special ingredients to make our quality products.
For the next years Van der Linden Bakery Products dedicates a large amount of budget and time to inventing new products.
Since 1920, Van der Linden has been producing its high quality products in the popular Rotterdam.
We have always carefully listened to our clients. Our clients are the most important asset for us.
We are flexible and fast, making sure all the products are produced and delivered on time all over the world.
Van der Linden Products is happy to help with the process, distribution and design of private labels.
Utility Tools and Supplies
We are the leading supplier of quality hand tools, hardware, safety products, industrial supplies, fasteners, hydraulic hose fittings, cam locks, oil and air filters, plus so much more.
We supply the construction industry, oil and gas, farming and ranching, refineries, state and local governments, manufacturers that wants quality products at a reasonable price.
The history of Van der Linden Products goes back to the start of the previous century, when Willem van der Linden started a small bakery in the south of Rotterdam in The Netherlands. Since then it grew into an international, renowned company with clients from various countries around the world.
Since 1920, Van der Linden has been producing its high quality products on the popular Rotterdamse binnenstad. Willem Van der Linden felt that Rotterdam was the perfect location to continue their traditional recipes while keeping their products current and exciting.
What makes Van der Linden unique is that every item is crafted in the traditional methods that were common to the trade before the modernization of factories and big box outlets.
Prototyping & manufacturing
More sales every next year